Family Mini Sessions 2019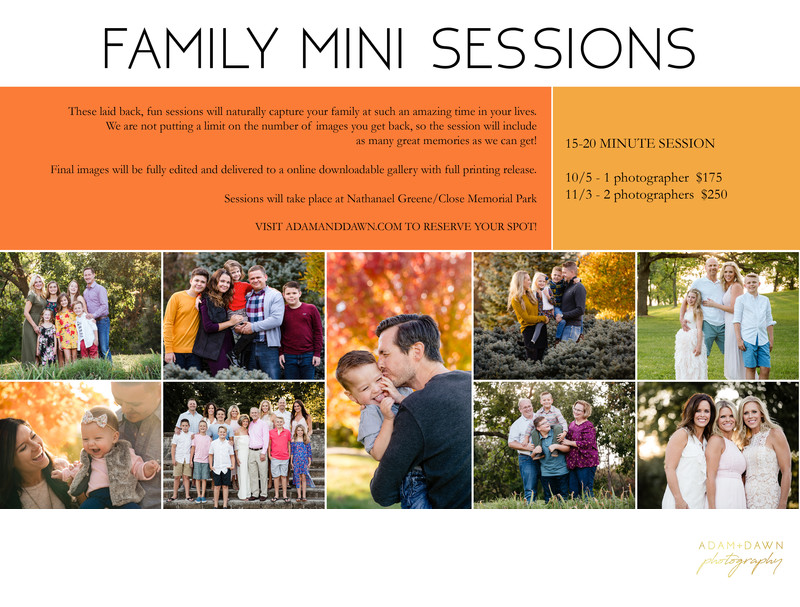 FAMILY MINI SESSIONS!!!
Hello!!! We are so excited to hangout with some familiar faces as well as meet some new ones! Our upcoming family sessions are a great way to create some beautiful memories to cherish. They also make great Christmas presents! We will be hanging out at Nathanael Greene/Close Memorial Park. If you haven't been there before, it is a beautiful place with tons of great photo ops. Bring your happy spirits, smiling faces and love! Let us know if there are any questions we can answer for you!
The session requires a $50 deposit to book. Once you choose your time slot on the calendar, you will receive an email with booking information as well as your invoice.
CLICK HERE TO BOOK ADAM ON 10/5/19
CLICK HERE TO BOOK ADAM AND DAWN ON 11/3/19
CLICK HERE TO BOOK ADAM AND DAWN ON 11/10/19
adam@adamanddawn.com